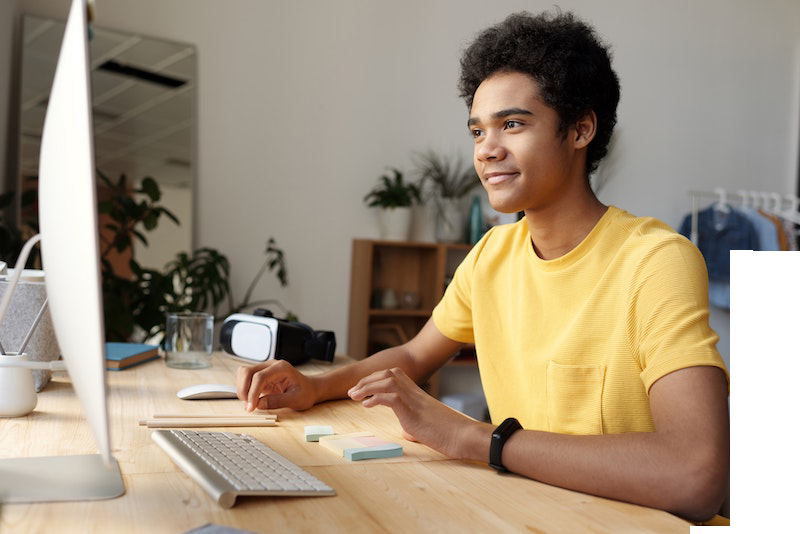 About us
morelife foundation offers Skill Development Programs to equip students, graduates, and working professionals with the necessary skills and competencies to succeed in today's rapidly changing professional landscape. We are dedicated to providing high-quality training, mentorship, and practical experiences that enable participants to unlock their full potential.
We nurture a culture of continuous learning and growth, empowering individuals to navigate their career journeys with confidence and adaptability. We aim to close the gap between academic knowledge and real-world application, ensuring that our participants possess the skills demanded by employers in the competitive job market.
morelife foundation's Skill Development Program is designed with the aim of bridging the gap between theoretical knowledge and practical application. We envision a world where participants of our program are equipped with industry-relevant skills, enabling them to navigate the challenges of the professional world with confidence and competence.
Overall, morelife foundation's Skill Development initiatives is to empower individuals with the skills, knowledge, and mindset to thrive in their careers, contribute meaningfully to society, and lead fulfilling lives.
donate now
Message
Founder's Message
Dear Supporters and Friends,
At morelife foundation, we believe that education and skill development are powerful tools for transforming individuals and communities. I am proud to share with you the activity report of our Skill Development program for the past year, which has enabled us to empower individuals to acquire new skills and pursue their passions.
Through our Skill Development Program, we have made a significant impact on the lives of many individuals. Our aim is to provide individuals from disadvantaged communities with access to vocational training, capacity building, and mentorship support that will enable them to enter the workforce and become self-sufficient.
Highlights of our Activities
Online Training: morelife foundation training programs have equipped individuals with the necessary skills to become financially independent and contribute to the growth of their families and communities.
Capacity Building: Our Skill Development program has also focused on enhancing the soft skills of individuals, such as communication, teamwork, problem-solving, and time management skills. These skills are essential for personal and professional growth and have helped our beneficiaries to become more confident and self-reliant.
Mentorship Support: Another critical aspect of our program is mentorship support. We have paired beneficiaries with mentors who have expertise in their fields and provided guidance and support that has helped individuals to reach their full potential.
Warm Regards,
Vidit Agarwal
morelife foundation